THIS PAGE WAS LAST UPDATED 10th April 11.30 a.m.
(Please note that because things are still not normal this homepage along with the page for Prayer and Reflection are the only pages being updated on this site at the moment. All current information you require is captured on this page. Please scroll down to view.
LATEST UPDATES (most recent highlighted in black)
News of Thanksgiving service for HRH Prince Philip on Sunday 11th April
Service and reflection for the Second Sunday of Easter, Sunday April 11th.
Latest update from Brian dated March 26th
Diocese update on Government guidance for churches dated April 7th
-----------------------------------------------------------------------------------------------------------------------------------------------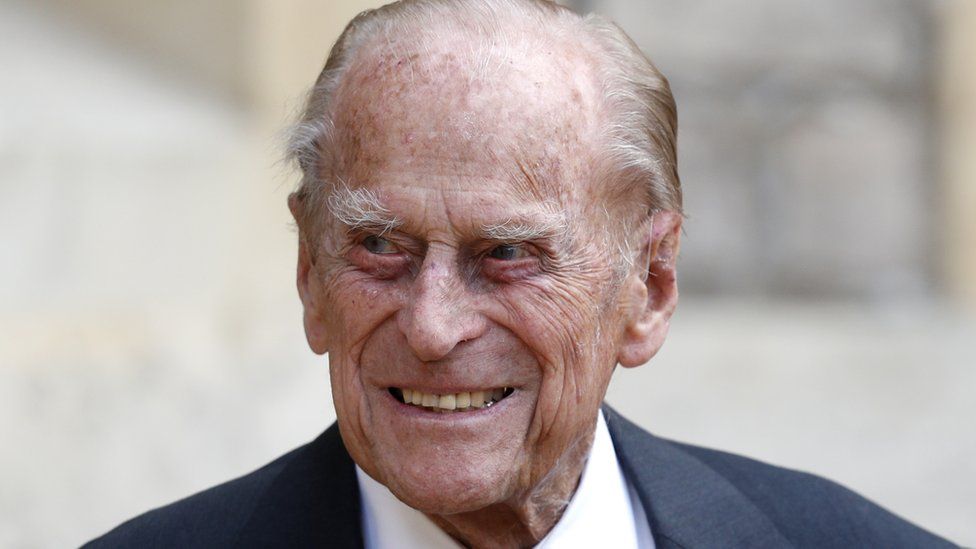 God of our lives,
we give thanks for the life of Prince Philip
for his love of our country,
and his devotion to duty.
We entrust him now to your love and mercy,
through our Redeemer Jesus Christ.
Amen.
Easter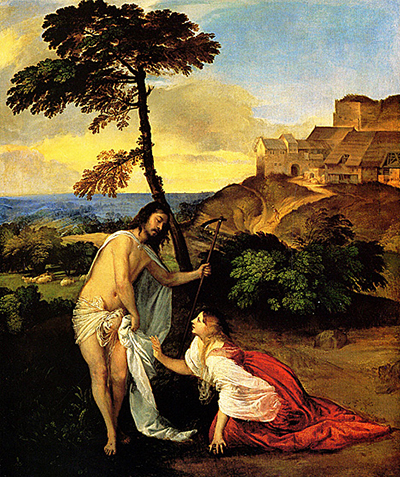 Poem from "Watching for the Kingfisher" - Ann Lewin: "Noli Me Tangere" - Titian
Easter
In the beginning
The Lord God planted a garden
Facing the rising sun.
Adam was the gardener,
And all was very good
Until, worming its way
Into his mind the idea
Came that he could
Do things his way.
And the rest was trouble.
But in another garden,
The risen Son, Adam renewed,
Appearing as a gardener
Brought new beginning,
Showed that through God's grace
All can be life.
CURRENT CHURCH BUILDING OPENING TIMES (updated 18th March)
Our church buildings will be open from Palm Sunday for public worship. This means that they will be open for Easter week though the schedule of services will be different from normal. Please note that St Just remains closed and all three of our churches currently remain closed for private prayer.
Our next service has changed and will now be a non Eucharistic Thanksgiving service for HRH Prince Philip. It will be held at St Goran church on Sunday 11th April starting at 10.15 a.m. If you are a visitor to the area and wish to attend you do not need to "Book a seat", but please note remarks below.
For any openings of our churches we currently follow the COVID safety advice of Government and Diocese so use of hand sanitiser, social distancing and the appropriate use of face masks is requested. For those unable to attend church through self isolation or genuine caution there is an on-line service provided each Sunday as well as links to other pages for reflection. There are also other links for use during the pandemic below.
USEFUL LINKS DURING THE CORONAVIRUS PANDEMIC
GOVERNMENT ADVICE FOR COMING OUT OF LOCKDOWN CLICK HERE
BBC LATEST NEWS CLICK HERE
BRIAN'S LETTERS AND UPDATES March 17th March 26th
SARAH'S LETTER Nov 2nd
LINK TO SARAH'S FACEBOOK PAGE (You will need a facebook account to read) CLICK HERE
NHS 111 ON-LINE CLICK HERE
NHS111 CORONAVIRUS PAGE CLICK HERE
CORNWALL COUNCIL CORONAVIRUS PAGE (Gives links and contacts for many issues) CLICK HERE
CORONAVIRUS PAGE ON THE CHURCH OF ENGLAND WEBSITE - CLICK HERE
COVID 19 PAGE OF DIOCESE OF TRURO WEBSITE CLICK HERE
LOCAL UPDATES FROM MICHAEL BUNNEY Jan 4th
ST AUSTELL HEALTHCARE UPDATE Jan 19th
IF ANY PARISH RESIDENT REQUIRES HELP DURING THE CURRENT CORONAVIRUS PANDEMIC PLEASE EMAIL
stgorranpc@btinternet.com OR michaelbunney84@gmail.com
OR PHONE OR TEXT MICHAEL BUNNEY 07939457590
DIOCESE OF TRURO
GUIDANCE ON RESPONDING TO THE CHALLENGES POSED BY THE CORONAVIRUS OUTBREAK
LATEST CORONAVIRUS UPDATES ON 07.04.21
To: all clergy, PTOs, churchwardens, and readers (on email)
Copy to: all Church House and diocesan staff.
This is to let you know that the government recently updated its guidance for the safe use of places of worship during the pandemic. This guidance is available here:
COVID-19: guidance for the safe use of places of worship - GOV.UK (www.gov.uk)
The guidance provides some additional clarity for churches in relation to what is permitted as part of the 'roadmap out of the current lockdown'. As you know, restrictions are still being eased over time.
For places of worship and faith communities, the key changes involved in each of the remaining Steps include:
Step 1 - From 29 March
up to 6 people, or two households, can gather outdoors including in private gardens

weddings and civil partnership ceremonies can take place with up to 6 people

funerals remain limited to 30 people

wakes are limited to 6 people

(the guidance includes greater detail about exactly what places of worship can be open for and how. This includes private prayer and some communal worship depending on the capacity of the church and a suitable risk assessment)
Step 2 - no earlier than 12 April
funerals remain limited to 30 people

weddings and civil partnership ceremonies, wakes and wedding receptions and wakes are limited to 15 people
Step 3 - no earlier than 17 May
up to 6 people, or two households, can gather indoors

most significant life cycle events can resume, limited to no more than 30 people. This will include events such as weddings, wakes, private baptisms, naming ceremonies and stone setting ceremonies

wedding receptions can also proceed with up to 30 people
Step 4 - no earlier than 21 June
At Step 4, the government aims to remove all limits on life cycle events and other gatherings. This will be subject to the outcome of the scientific Events Research Programme, which will include a series of pilots using enhanced testing approaches and other measures to run events of larger sizes.
As you will know, we do have to wait for the government to confirm that we, as a nation, can progress to each next step, so please remain alert to the guidance from the government.
You may wish to note that from 28 March the guidance on singing has been amended:
Indoors: - a single small group of singers will be allowed to perform, or rehearse for performance, only where essential to an act of communal worship. This should be limited to as few singers as possible, with social distancing being maintained at all times. Communal singing should not take place.
Outdoors, in the grounds or the outside space of a place of worship: When communal worship takes place outdoors, the congregation may join in with singing, and should follow the principles set out in the performing arts guidance here Performing arts - Working safely during coronavirus (COVID-19) - Guidance - GOV.UK (www.gov.uk). This includes ensuring that congregation members follow social distancing rules. New social contact limits apply.
We understand that guidance for bell ringing is that it will not be permitted any earlier than 17 May.
If you have any questions about the above I would first recommend that you view the guidance, as it is reasonably comprehensive. Please also see the Church of England's covid guidance: https://www.churchofengland.org/resources/coronavirus-covid-19-guidance
For other matters please contact archdeacons@truro.anglican.org.
Sent on behalf of Archdeacon Paul Bryer
–––––––––––––––––––––––––––––––––––––––––––––––––––––––––––
On this site you can find information on the following:-
Events

Services

Weekly Notice sheet -

Weekly notices and Dates for your Diary

Your Churches and You - How you can use the Church for your special occasions, Christenings, weddings, funerals. Includes instructions on booking the West End rooms at St Goran for any events.

Calendar

Church News - News in and around the churches

"On the Way" - Details of new Diocesan Initiative

Parish Nurse - What a Parish Nurse does and how she can help you.

Church Groups - A section on regular group meetings within the church including a section on "The Friends of St Goran, St Just, and St Michael, Caerhays" with details on how you can become a Friend.

Time for prayer - a time for your reflection

Church Documentation - Documents held by the church that you can read or download.

How to contact us - including active maps of where we are

Our Churches' Histories - A brief history of each of our beautiful buildings

Other features including photo galleries of each of our churches and some events.
Just click on the appropriate tab and help us to help you.
#######################################################################################################################
Safeguarding statement
Ensuring that children and young people as well as adults are kept safe whilst in our care is an integral part of our church life. If you have any concerns about safeguarding please contact:
In the Parish: Graham Downes, Parish Safeguarding Co-ordinator, Tel contact – 01726 842423
In the Diocese: Sarah Acraman Diocesan Safeguarding Adviser, 01872 274351
Out of Hours for after 5pm and weekends: 01208 251300
In emergency situation:
Local Authority Children's Social Care: 0300 123 1116
Local Authority Adult's Social Care: 0300 1234131
#####################################################################################################################################
Privacy statement
Any personal data held by the Church is treated with respect and is valued. We comply with UK Personal data law. If you want to see our Privacy Policy then please click the link below:-
Privacy Policy
Data Breach Procedure