NEW TO THESE PAGES ( LAST UPDATED 27th May 10.00 a.m.): All services, meetings and gatherings of the Church are now suspended until further notice. Urgent updates particularly from the Diocese, other important messages and useful internet links on COVID 19, and how it affects our church and ourselves are on this homepage below. Included are update notes and reflections from our Priest, Brian, and he is available at his desk most weekday mornings if you need to contact him and at weekends in emergency situations: (01726 430857) E-MAIL: revmcq@g mail.com
Please note that at the moment this homepage along with the page for Prayer and Reflection are the only pages being updated on this site.
Please also note that below are various sources for prayer and orders of service you can use during these troubled times, including services to follow for the 7th Sunday of Easter on May 24th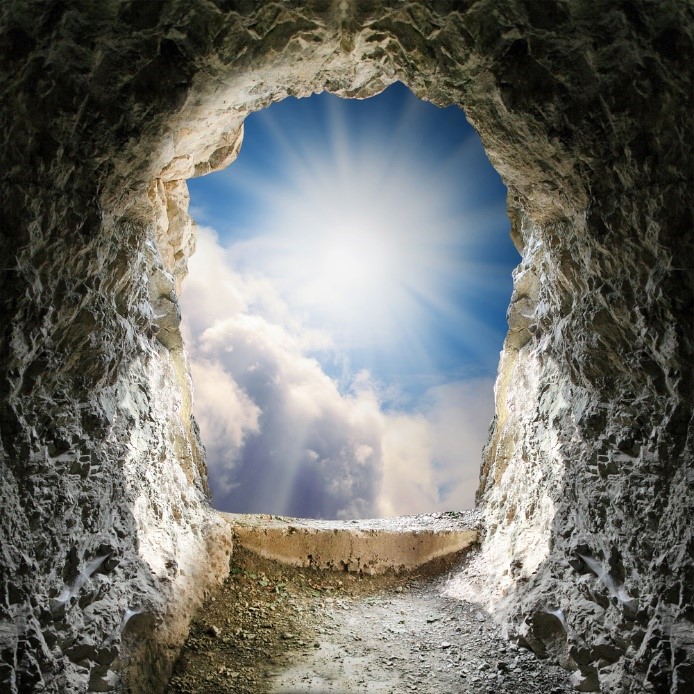 JESUS IS RISEN - HE IS RISEN INDEED
Circle Us O God, Keep Peace within, keep strife without
Circle Us O God, Keep hope within, keep despair without
Circle Us O God, Keep Calm within, keep turmoil without
Circle Us O God, Keep Strength within, keep weakness without
Quote of the day, Wednesday 27th May:
" Most people do not want freedom, because freedom involves responsibility, and most people are frightened of responsibility" - Sigmund Freud
USEFUL LINKS DURING THE CORONAVIRUS PANDEMIC
ARCHBISHOP'S LETTER TO CLERGY DATED 27th March CLICK HERE
LETTER FROM BISHOP PHILIP 6th May (Gradual opening of churches - Phase 1) CLICK HERE
BBC LATEST NEWS CLICK HERE
BRIAN'S UPDATES May 26th
MESSAGE FROM DEAN ROGER (UPDATES FROM THE CATHEDRAL) May 23rd
NHS 111 ON-LINE CLICK HERE
NHS111 CORONAVIRUS PAGE CLICK HERE
CORNWALL COUNCIL CORONAVIRUS PAGE (Gives links and contacts for many issues) CLICK HERE
CORONAVIRUS PAGE ON THE CHURCH OF ENGLAND WEBSITE - CLICK HERE
COVID 19 PAGE OF DIOCESE OF TRURO WEBSITE CLICK HERE
GORRAN HAVEN WEB SITE FOR LOCAL UPDATES CLICK HERE
THE HAVEN CHIP SHOP MENU, TUES-SAT 5-8 p.m. (01726 843555) CLICK HERE
LATEST FROM MICHAEL BUNNEY ON GORRAN HAVEN FACEBOOK May 26th May 27th
LETTERS FROM SARAH, PARISH NURSE, INCLUDES HER CONTACT DETAILS Message 5th April 7th April (Prescriptions) 22nd April
MESSAGE FROM STEVE DOUBLE MP May 12th
IF ANY PARISH RESIDENT REQUIRES HELP DURING THE CURRENT CORONAVIRUS PANDEMIC PLEASE EMAIL
stgorranpc@btinternet.com OR michaelbunney84@gmail.com
OR PHONE OR TEXT MICHAEL BUNNEY 07939457590
DIOCESE OF TRURO
GUIDANCE ON RESPONDING TO THE CHALLENGES POSED BY THE CORONAVIRUS OUTBREAK
CORONAVIRUS UPDATE FOR 20.05.20 and 21.05.20
• Our church buildings are closed for public worship and for private prayer.
• Emergency baptisms can take place in hospital or at home, though subject to strict hygienic precautions and physical distancing as far as possible.
• There can be no weddings in church buildings until further notice.
• Funerals can only happen at the crematorium or at the graveside. Only immediate family members can attend (if the crematorium allows) – that is, spouse or partner, parents and children, keeping their distance in the prescribed way.
• Live streaming of services is more important than ever and is still permissible from homes.
• Foodbanks should continue where possible under strict guidelines and may have to move to be delivery points not places where people gather. If you can do consider making a financial contribution to your nearest foodbank.
20.05.20
Dear all
I am sorry that I haven't been in touch sooner. As I said, I had hoped that the guidance we were waiting for would be out towards the end of last week or on Monday. As it happens, it has gone live today.
The scope of the guidance is not quite as wide as I had hoped and possibly led you to believe, and only covers guidance for opening church buildings for works to the building and interior, and guidance for access to churches and cathedrals for construction work. I know these documents will be useful to some of you, and they can be found on the central church's Covid information page here - under the FAQ 'Can construction work be carried out?'. There will be more, and we will share it as soon as we have it.
There are a couple of new resources I would like to share with you. The evangelism and discipleship team in London are running a really helpful series of webinars - and they are popular too, as some of you found out when signing up to the first ones I pointed you to a few weeks ago! They cover topics such as:
Using technology to support funeral ministry

Culture after the virus, anticipating our new context

Leadership in the time of Covid-19

Opening the doors: being on mission in and beyond lockdown
They can be found here, and if you aren't able to attend fear not, they are recorded and the recordings can be found here.
Another resource that is available to you is a short video for anybody and everybody, lay or ordained, people who attend church or who do not. It features Revd Kate Bottley and was produced by the church working with bereavement charities. You can find it here. It has a simple message to help everybody and anybody to feel that there is something they can do for people, even in the current situation.
On Sunday, there will be a recorded service of worship on the website from 8am, with subtitles, and then Bishop Philip and Ruth will be on Facebook Live again on Sunday at 0930. Advance warning, though, next week the Mounstephens are on leave and so there won't be either service. On Sunday 31st, there will be a Cornwall-wide, ecumenical service let by Revd Steve Morgan and featuring lots of familiar faces from across the county, and we will point you in the direction of that as soon as we have the details.
If you have parish colleagues on this distribution list who do not receive emails, I'd be grateful if you could please pass on this information.
Richard
21.05.20
Dear colleagues
I write today with some positive news.
In the light of changing Government guidance, and pending any further advice from the House of Bishops, Bishop Philip is relaxing his direction regarding public ministry (such as is currently permitted, for instance funerals) for those ministers under the age of 70.
Ministers under the age of 70 with underlying health conditions (or living with those who have such conditions) may return to ministry (subject to national restrictions) if they:
1. Take into account the relative risks associated with the relevant health condition(s), and make their own decision about whether to return to ministry. So e.g. those who have been asked to 'shield' should continue to refrain. For more information, please see https://www.nhs.uk/conditions/coronavirus-covid-19/people-at-higher-risk-from-coronavirus/.
2. Adhere to the government guidance to 'stay alert': by limiting contact with other people, keeping their distance, washing their hands, etc.
There will be no criticism of any ministers who conclude that they ought still to avoid public ministry. Further details about the significance of the advice to 'stay alert' can be found here: https://www.gov.uk/government/publications/coronavirus-outbreak-faqs-what-you-can-and-cant-do/coronavirus-outbreak-faqs-what-you-can-and-cant-do
The bishop's requirement for all ministers over the age of 70 is that they continue to refrain from any form of public ministry (unless via remote media).
Could I please ask that any questions are directed towards your respective archdeacon.
Please also note that the Pentecost online service that I referred to in yesterday's update will be live on the Facebook page and YouTube channel of St Martin's Church, Liskeard, at 11am, on Sunday, May 31.
Many thanks, and with all best wishes,
Richard
––––––––––––––––––––––––––––––––––––––
Remember
Pray for those who are unwell.

If you think you might have coronavirus, contact NHS 111 for help and advice.

Use tissues for coughs and sneezes, and bin them right away.

Wash your hands a lot and use the hand-gel when you get to church.
On this site you can find information on the following:-
Events

Services

Weekly Notice sheet -

Weekly notices and Dates for your Diary

Your Churches and You - How you can use the Church for your special occasions, Christenings, weddings, funerals. Includes instructions on booking the West End rooms at St Goran for any events.

Calendar

Church News - News in and around the churches

Parish Nurse - What a Parish Nurse does and how she can help you.

Church Groups - A section on regular group meetings within the church including a section on "The Friends of St Goran, St Just, and St Michael, Caerhays" with details on how you can become a Friend.

Time for prayer - a time for your reflection

Church Documentation - Documents held by the church that you can read or download.

How to contact us - including active maps of where we are

Our Churches' Histories - A brief history of each of our beautiful buildings

Other features including photo galleries of each of our churches and some events.
Just click on the appropriate tab and help us to help you.
#######################################################################################################################
Safeguarding statement
Ensuring that children and young people as well as adults are kept safe whilst in our care is an integral part of our church life. If you have any concerns about safeguarding please contact:
In the Parish: Graham Downes, Parish Safeguarding Co-ordinator, Tel contact – 01726 842423
In the Diocese: Sarah Acraman Diocesan Safeguarding Adviser, 01872 274351
Out of Hours for after 5pm and weekends: 01208 251300
In emergency situation:
Local Authority Children's Social Care: 0300 123 1116
Local Authority Adult's Social Care: 0300 1234131
#####################################################################################################################################
Privacy statement
Any personal data held by the Church is treated with respect and is valued. We comply with UK Personal data law. If you want to see our Privacy Policy then please click the link below:-
Privacy Policy
Data Breach Procedure